Pisanje je bilo zame vedno mukotrpno.
Spomnim se esejev v srednji šoli in travm, ki jih je povzročala moja nezmožnost napisati več kot strani in pol, nakar nisem imel ničesar več za razmišljati ali napisati. Ogromen napor je bil potreben za vsak stavek, ki sem ga uspel iztisniti iz možganov. Mislim, da mi je uspelo še naprej pisati zgolj zaradi vztrajnost in nepripravljenosti, da bi dobil slabo oceno. Res nisem imel ničesar povedati o Odnosu med Jayem Gatsbyjem in Daisy Buchanan ali čem podobnem. Takrat so me veliko bolj zanimali računalniki, violončelo in druženje s prijatelji na IRC-u.
Kljub temu sem čutil potrebo po izražanju. S srednješolskim prijateljem sva ustanovila najbolj melanholično srednješolsko skupino, kadar koli. Čeprav se najini končni izdelki niso slišali posebej čudovito, med poslušanjem tistih napevov še danes doživljam nekatere občutke, ki sem jih imel kot najstnik, z nekaj dodatnega saudade povrhu.
Nihče ne more ubežati neki obliki samoizražanja.
Lani sem družino za en teden peljal v francoski Taizé. Zunaj uradnega programa smo imeli vsak dan ure prostega družinskega časa in po nekaj dneh, ko nisem veliko naredil, so me začeli srbeti možgani. Bil sem res jezen nase, ker nisem prinesel kitare, ki bi mi običajno pomagala, da se popraskam. Torej, moji možgani so začeli iskati alternative. Nekaj ​​dni sem rabil, da sem se zavedel, kaj sem začel delati, ne da bi se sploh zavedal - iskanje in reševanje težav. Težave, kot pri novih poslovnih priložnostih. Nisem si mogel pomagati pri razmišljanju o poslovnem načrtu za igračo, za katero sem mislil, da bi jo bilo v redu sestaviti. Otrokom je bila ideja všeč, in čeprav se je moja žena pretvarjala, da jo podpira, sem začutil, da so se ji oči zavijale in razmišljale nekako takole: "Ali se ne moreš kar enkrat ohladiti in se dolgočasiti ?!"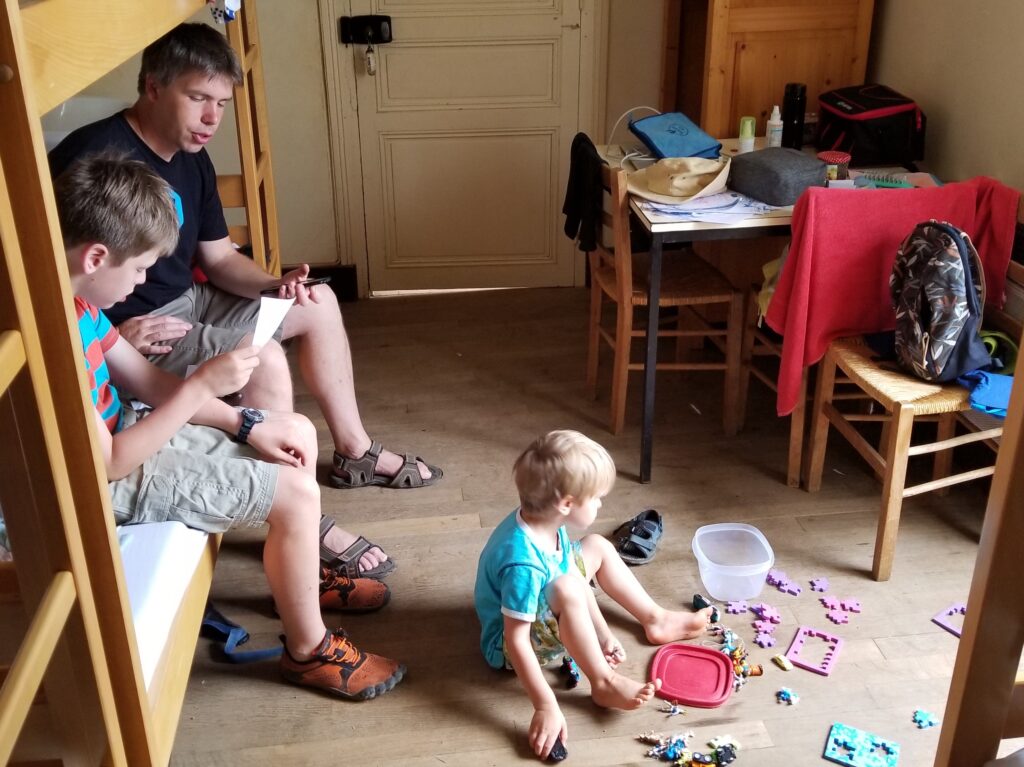 My point is—after my basic needs like sleep and a decent amount of silence (for my introverted soul) were met, I could not not be creative. I think entrepreneurial creativity is also a form of self-expression.
But what does that have to do with writing?
From time to time, over the past decade or so, especially during itchy-brain periods, I often felt a strong need to express my thoughts in writing. Not only to express them and have them written down but to converse with the world. I am deeply curious about what my thoughts mean to and provoke in other people.
When I was a kid, too small to go fishing with my dad, I'd play "fishing in a barrel" with my friends. There was an old 35″ iron barrel in our backyard, often full of rainwater. We'd throw in a few leaves and grass blades, "borrow" some nylon line and a fishing hook from my dad, and start "fishing". I remember the excitement so vividly—we were too small to look into the barrel, so you had no idea if and when a fish would "take" the bait.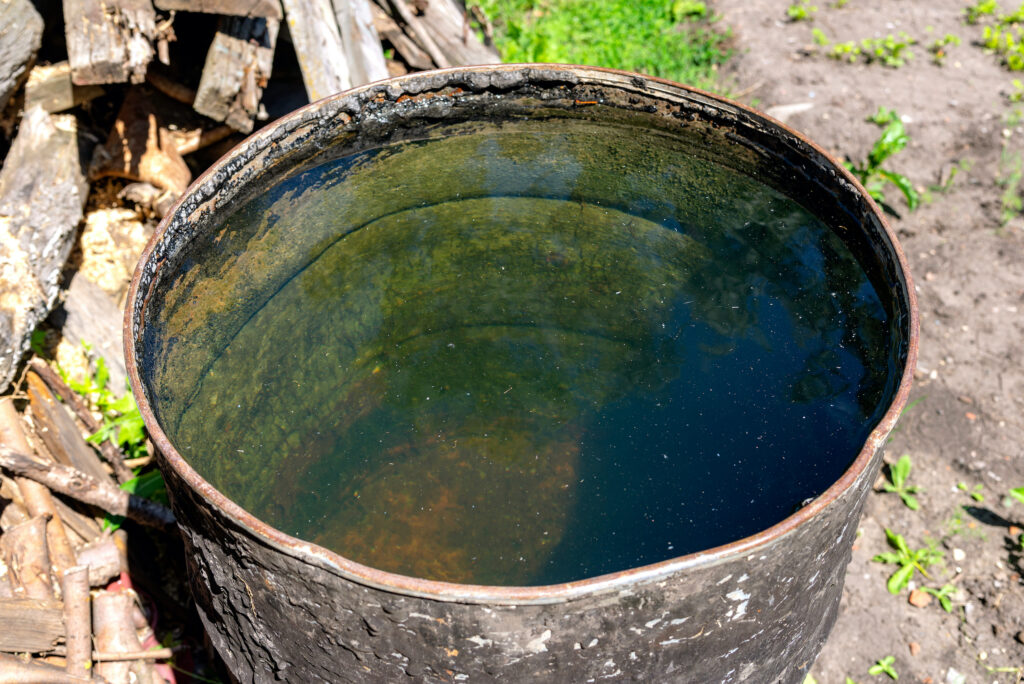 Fishing is like building something, putting it on the market, and waiting for a sale. I get utterly excited about such unpredictable situations, where the end result depends on others. This is why I love fishing, sales, and this is what I like about writing too. You write something, you put it out there, and then see what happens.
But I feel I'm so bad at even attempting writing.
While driving, I would often get all these great ideas and I would imagine wrapping them in a nice post and solicit feedback from friends and strangers. This is how it typically goes:
"It would be great to get some feedback on this! I really need to start putting together a list of things I finally want to start blogging about."
After 10 seconds:
"But am I really, actually going to do it, and start a blog? After all these years of just daydreaming about it? I've tried it before, but It's just too much work. I need hours just to write a single post. How can I possibly make all those hours?"
After 10 seconds:
"But it's a really good idea, at least I need to write a blurb on Facebook about it and validate the essence of the idea, befoređ writing a longer post about it. Yeah, that'd be great, that I could definitely do."
After 10 seconds:
"OK, so who's going to be the audience for this idea, and what value exactly am I going to provide to my readers? If there's no value, people are not going to read it, and even if they do, they'll feel tricked after reading it. Hmm, I'm not really sure how much tangible value I can give to any audience with this idea…"
After 10 seconds:
"If I want to honestly write about this, I can already see how person X is not going to understand what I'm saying, without explaining all the necessary context. In fact, person X is probably going to get offended and will think shit about me. So this whole thing will not end up being something constructive but rather destructive, which is what I want to avoid at all costs."
After 10 seconds:
"Also, there must be many other people out there who had a similar idea, and probably thought about it more and wrote about it better than I ever could. So why bother? I don't want to write about ideas with holes in them. And if I want to ensure accuracy, I basically need to write a research paper on whatever stupid idea I want to write about."
After another 5 minutes of all kinds of thoughts about me writing about this idea:
Looks like this doesn't really make sense, obviously there's a reason why I'll never be a writer, blogger, or even a prolific Facebook or Twitter influencer. I'll just keep watching Netflix, that's much easier."
I've had countless episodes like this. I like the idea of writing, but I really suck at actually writing anything.
But then I thought—perhaps this struggle is an example of what I actually could write about. It's in the spirit of true self-expression. I just have to let it go, and not stress about the value, accuracy or anything else.
So this is my most sincere attempt so far to write down my thoughts. Let's see what happens. Fishing time!